Yesterday I downloaded a trial version of the complete Nik Collection — a series of six plug-ins for photo processing. Then I did a couple of tutorials, and finally tried it out on some of my photos. Here are the results.
First, combining a set of three bracketed exposures into an HDR picture. Now, HDR is very subjective so just looking at the final result I made may not please everyone. However, I had used precisely these three exposures before and tried to create an HDR composite from them that I liked, and hadn't been entirely pleased with any result I could manufacture using my existing software stack.
I used these source photos of Brisbane CBD seen from Mt Coot-tha, with 2-stop brackets.
And this is the combined HDR picture: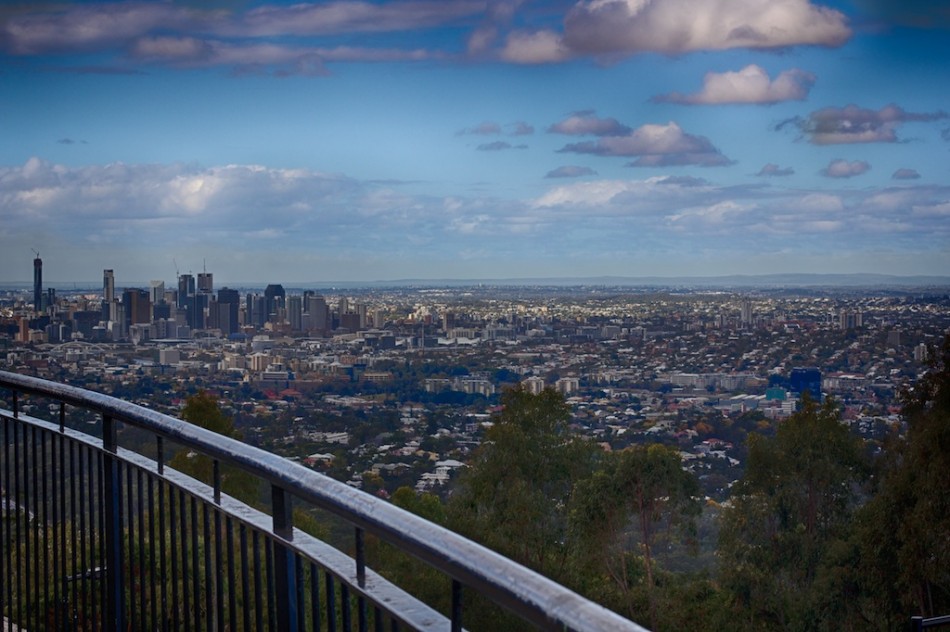 Secondly, converting an existing photo to black-and-white, leaving some selective colouring. Cheesy, I know. But I liked these motorbikes that I photographed last year, and thought the metallic blue of the first one would stand out really nicely against a black-and-white background.
This is the original: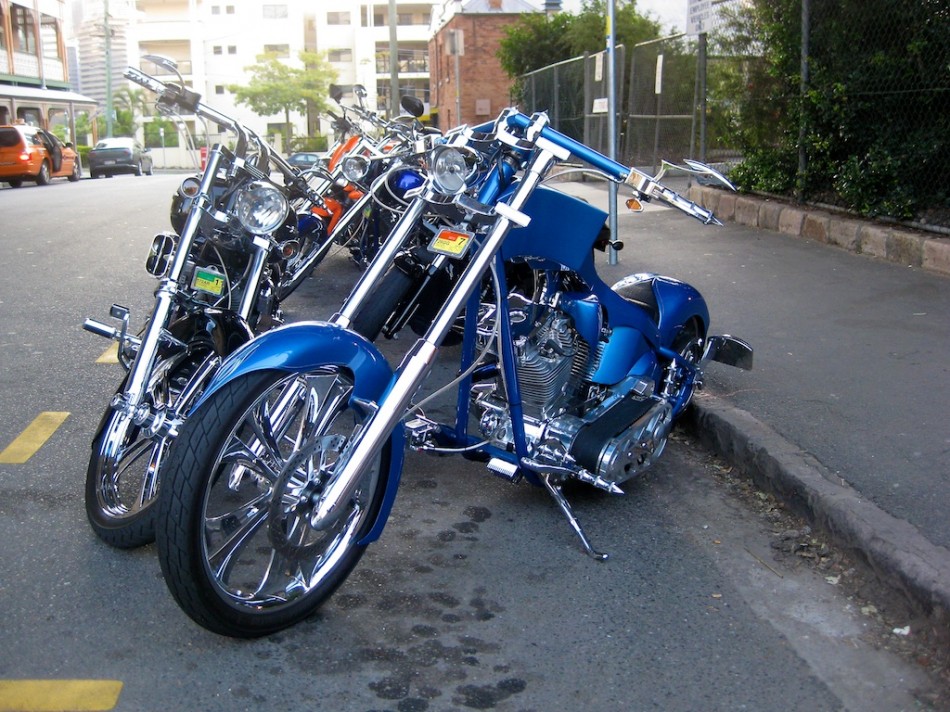 A decent enough shot with potential but the background is washed out and distracting. This is my processed image, and I'm really happy with it: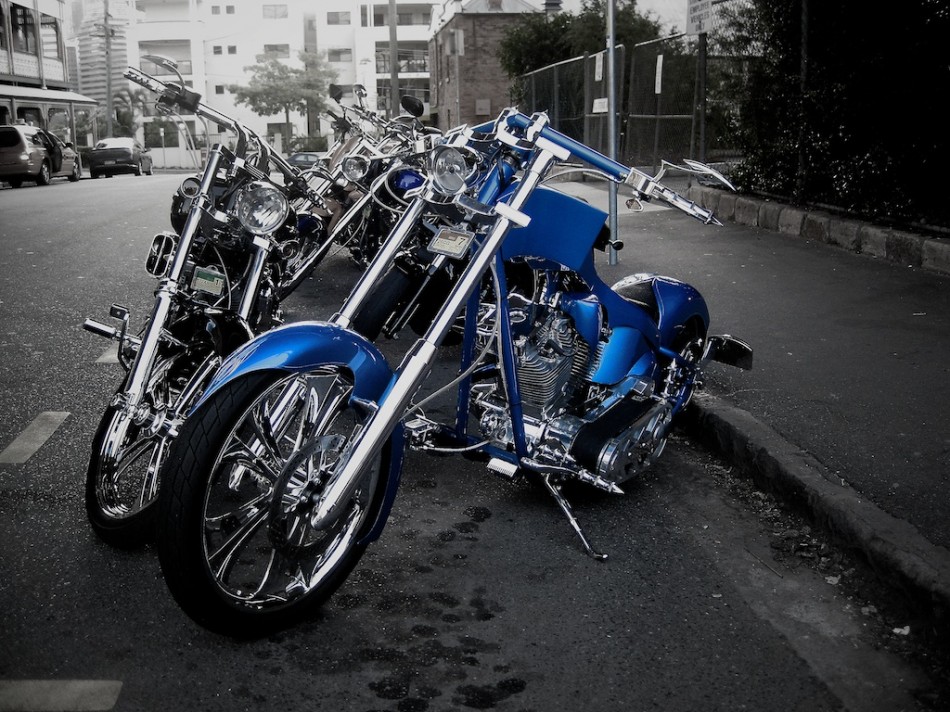 Remarkably, all this took only a few minutes. The same can be achieved with manual masks and/or other software, but, speaking from my experience in these matters, would take considerably longer. I like the way of creating masks really easily using control points. It what makes Snapseed (its mobile companion) my favourite iOS photo app.